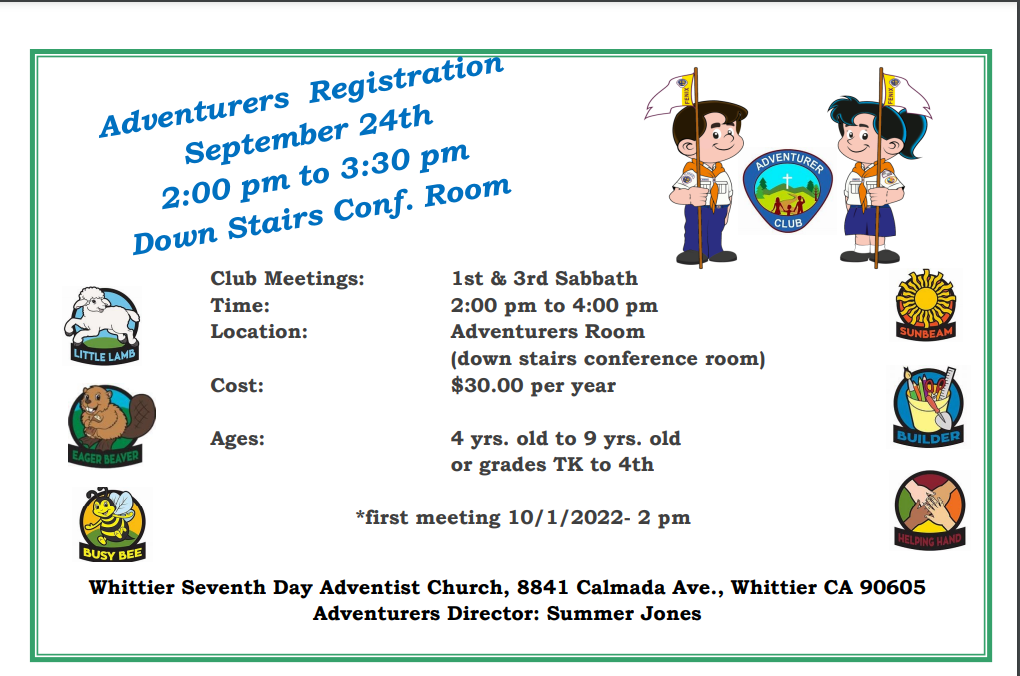 Date
Sep 24 2022
Expired!
Adventurers – Club Registration
ADVENTURER CLUB REGISTRATION
Saturday, September 24
2 – 4 pm
If you have kids that are 4 – 9 years old/in TK thru 4th grade, we'd love for them to join the club.
Club Meetings are held every 1st & 3rd Sabbath.
It only costs $30 per year.
The first club meeting for the fall will be held on October 1st.
Bring your questions and kiddos to registration.